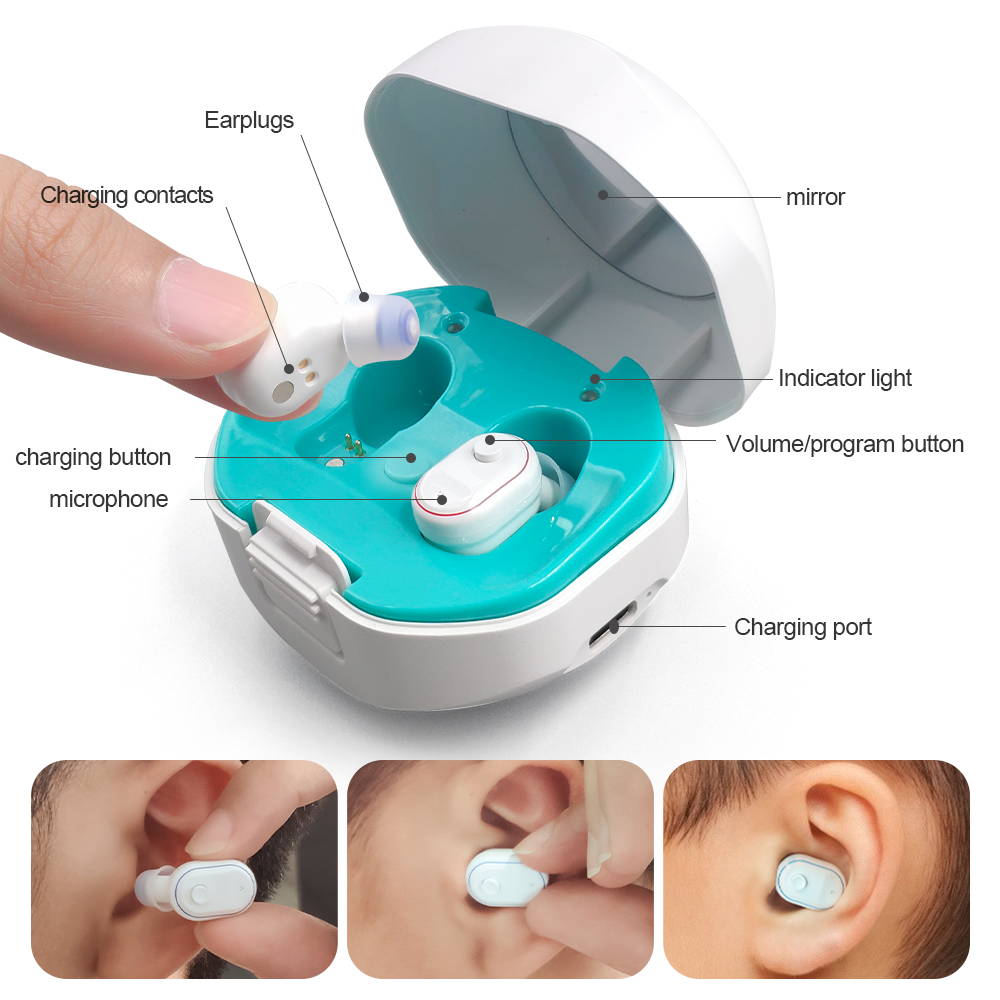 Top Frequently Asked Questions:
Will The LumiMini V3 Work for Me Without Being Tested? The LumiMini V3 works perfectly for 98% of customers. A hearing aid is not just a tool to make sounds louder. Not everyone can use the same hearing aids. Hearing aids bought online without a complete hearing test and other services may not meet your needs and will not restore your normal hearing. But with practice, however a hearing aid will increase your awareness of sounds and their sources.


Why are these such a good price? Are they of great quality? We cut out the middleman which means no doctor salaries, brick and mortar building, rent, etc, that saves a LOT of money. Plus, we manufacture these with new cutting-edge technology which is more affordable than traditional methods for manufacturing hearing aids.


How do I know these will fit me properly without me being fitted? We include 6 interchangeable earbud sizes, because we do not all have the same ear canal size. If for any reason your LumiMini V3 doesn't fit, we offer a 30-day money-back guarantee.


Are these compatible with my type of phone? Yes, these are compatible with all types of smartphones. Just pair the hearing devices with your phone using bluetooth settings


When Does the 30 Day Trial Begin? All 30 day trials will begin on the date of delivery.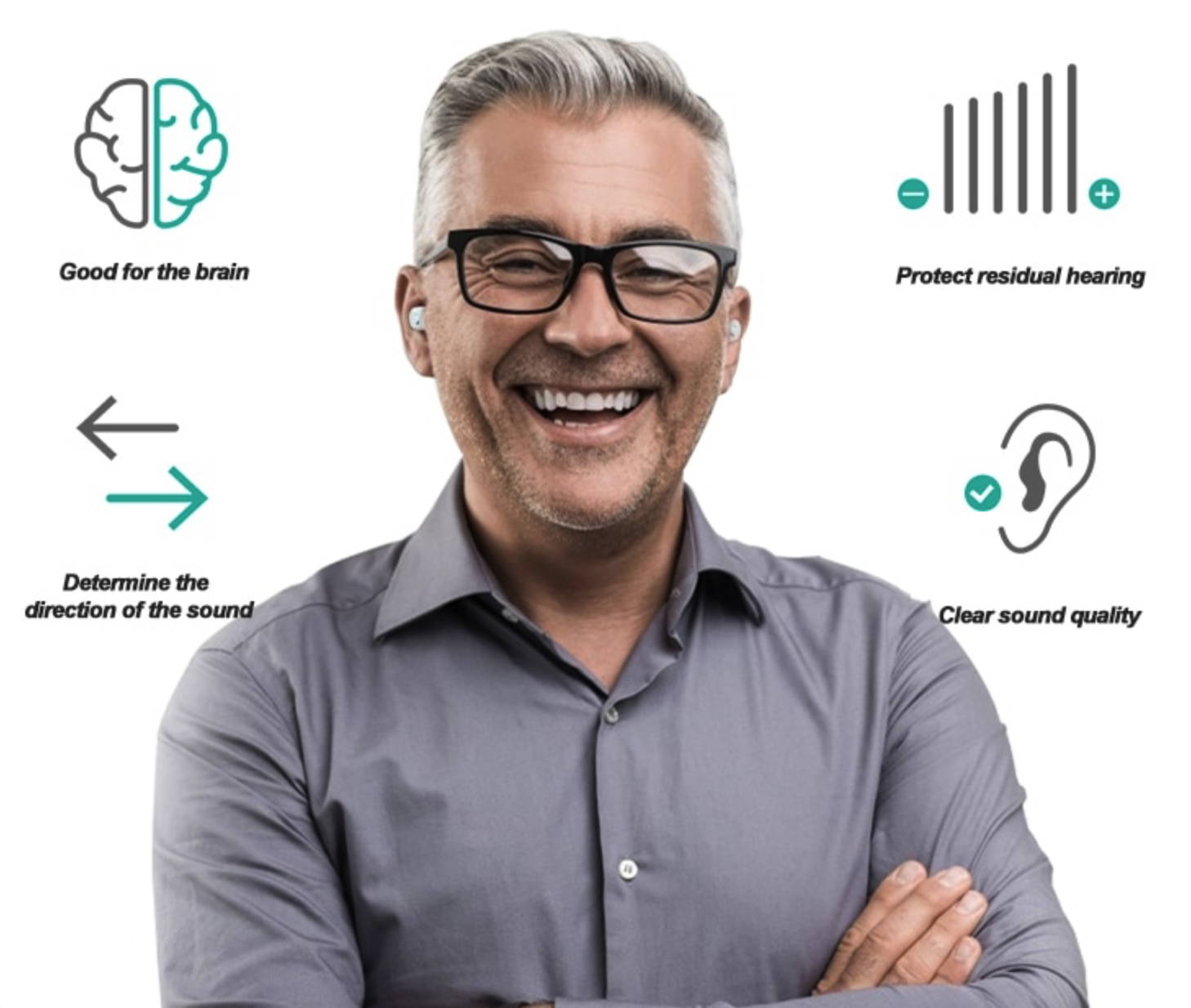 "Top Facebook Customer Reviews"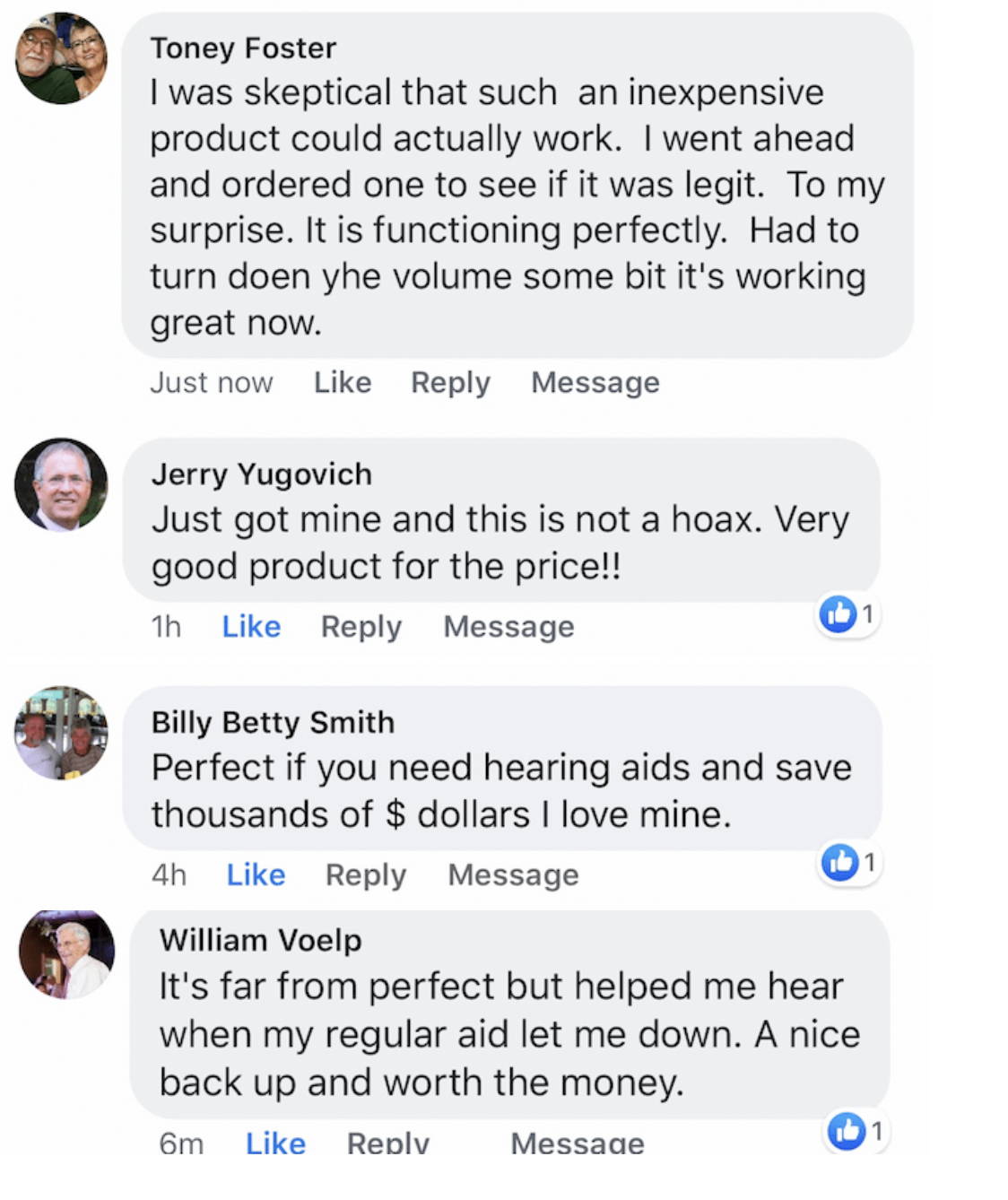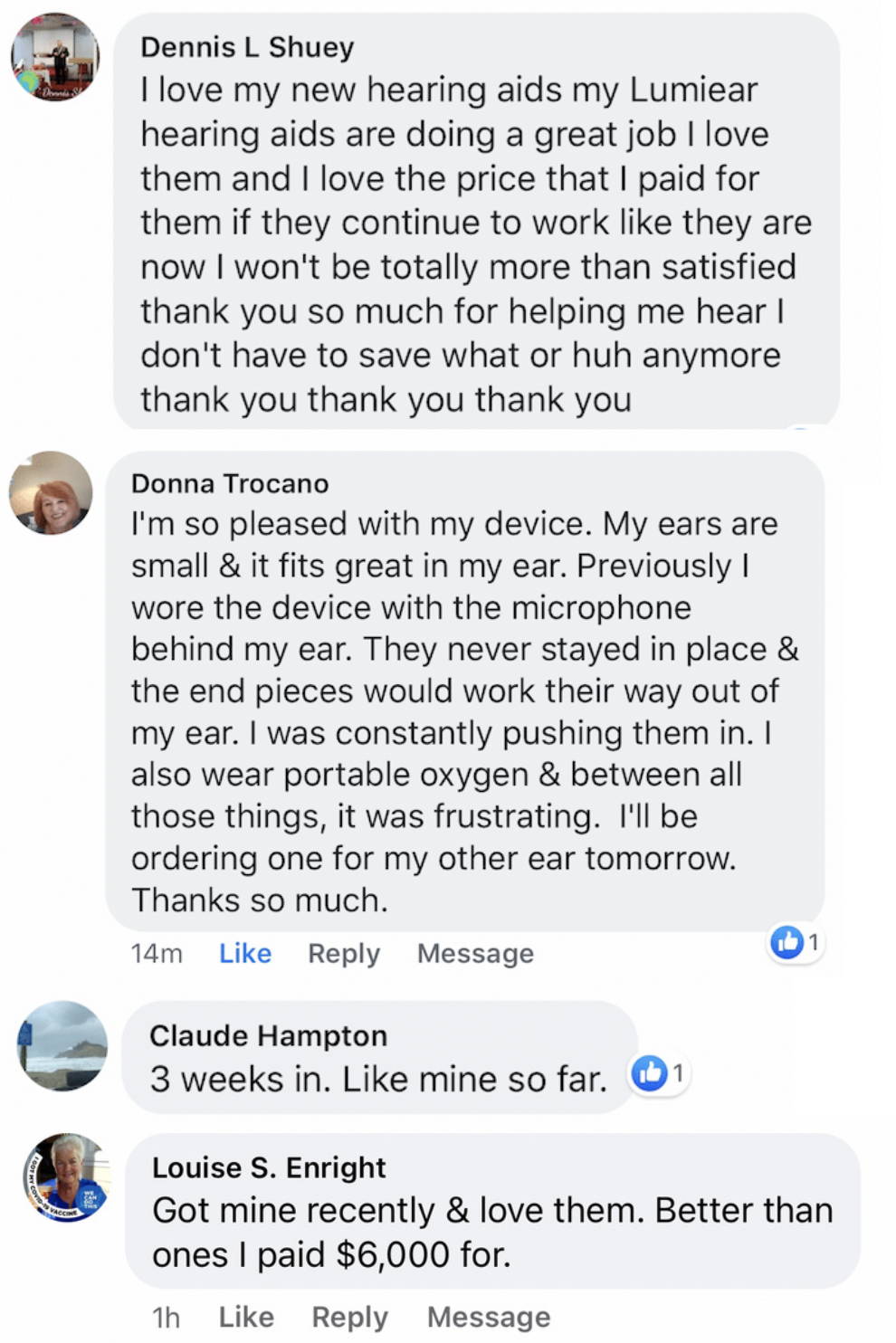 Interesting Facts You Need To Know About Hearing Loss:
A 12-year study conducted by the neurology department at Johns Hopkins School of Medicine found that untreated hearing loss increased the risk for dementia.


People with hearing loss wait an average of seven years before seeking help.


The number one cause of hearing loss is exposure to excessively loud sounds (85 decibels or higher).


Hearing loss is the third most common health problem in the US, after arthritis and heart disease.


Certain foods can help combat hearing loss and promote good hearing health, such as bananas, salmon, and broccoli.


Not being able to hear can make us feel isolated and disconnected from the world, which can lead to depression and anxiety.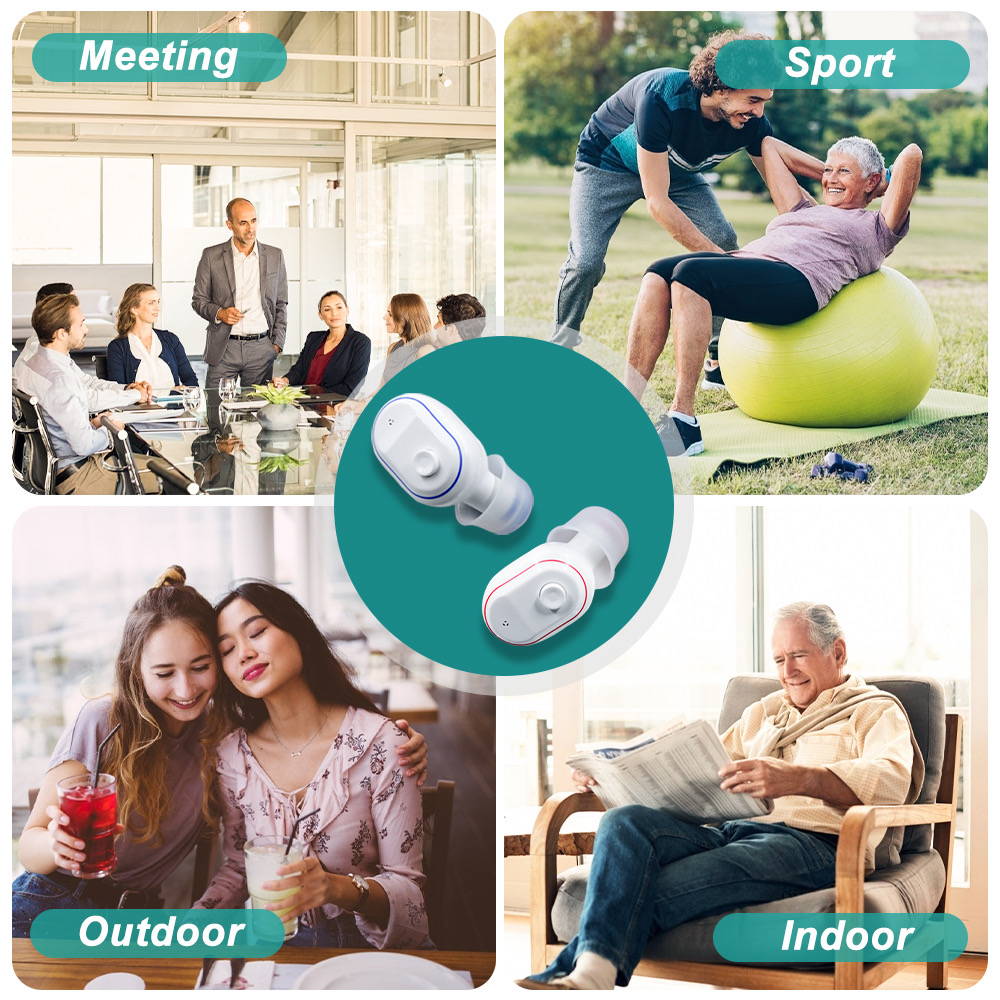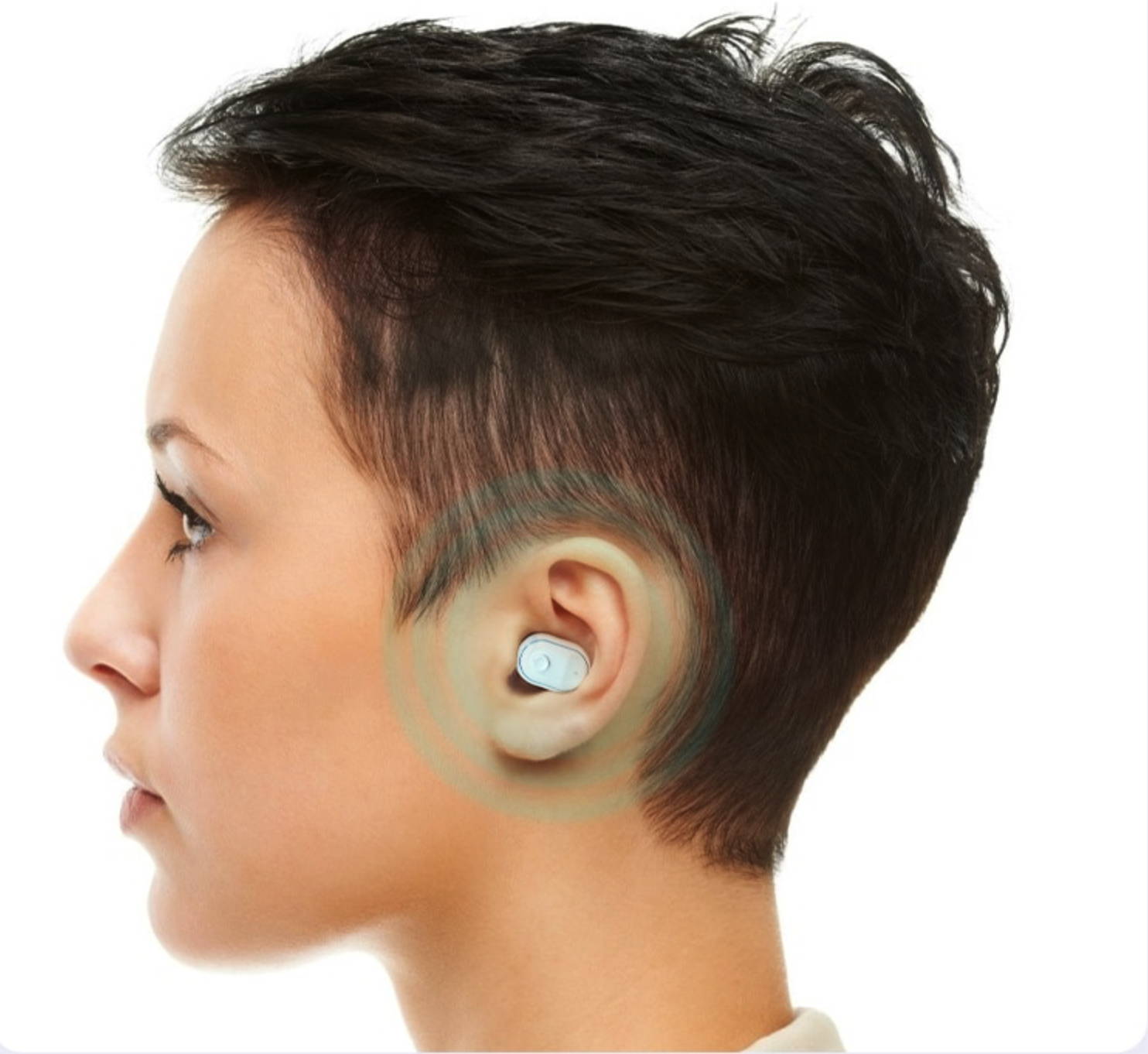 Getting Started is as easy as 1-2-3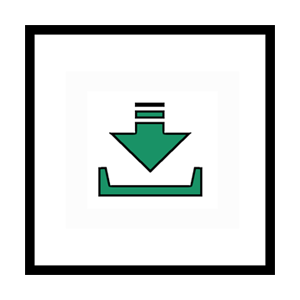 1. Head to your smartphones bluetooth settings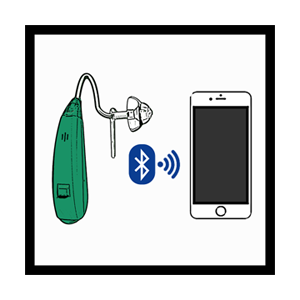 2. Connect your LumiMini V3 device

Step 1: Turn the LumiMini V3 hearing aid switch on by inserting the aid into your ear.
Step 2: Make sure that you have inserted them into the proper ear.
Step 3: After you have inserted The LumiMini V3 inside your ear, Press and hold the top button until you hear a sound.
Step 4: Now just adjust the volume and mode to your liking.
All orders are shipped in a timely manner using DHL or depending on your location the fastest available service. Typical delivery time frame is between 5 to 7 business days however, you may receive your items much earlier. All orders are shipped with tracking number. Packages may face delays beyond our power such as customs or postal delays.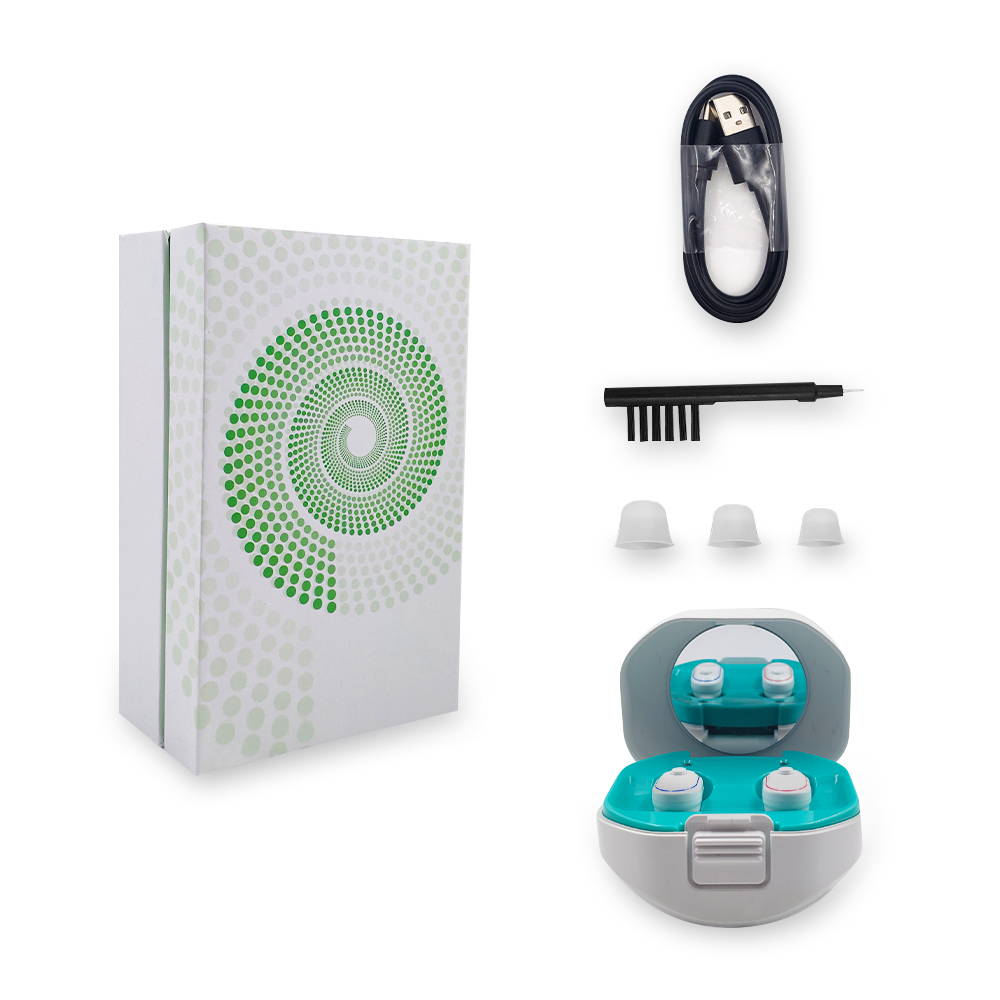 1 Portable Magnetic Charging Station

We understand it can be difficult finding the right size, fit and product for your needs. Which is why we offer a 30 day trial from the date your product is delivered and we also give additional time to get the return back to us! So not to worry. There is no information withheld from our customers. Just ask us and we will try to help as best as possible. We strongly stand by our customers satisfaction and issue refunds to our customers that return due to not being satisfied.
We are just a customer support ticket away. Do not hesitate to contact us. We are here to help.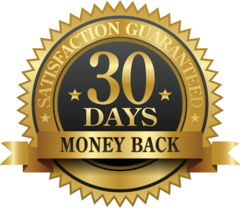 FREE WORLDWIDE SHIPPING ON ALL ORDERS

30 DAY MONEY BACK GUARANTEED

100% SAFE AND SECURE CHECKOUT